Krav Maga Event of the YEAR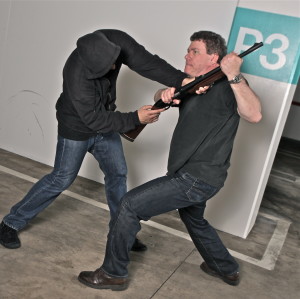 HUGE NEWS! Chief Instructor for Krav Maga WorldWide , Darren Levine will be conducting a 2 day seminar at the Harmony Martial Arts Center on February 11th & 12th. This is an extremely rare Florida visit by the highest ranking Krav Maga Instructor in the USA. Saturday & Sunday 9:00-3:00pm
Space is limited. This event will sell out weeks in advance. Reserve your place now for an incredible weekend of training. See below for seminar description.
Click "events" at the top of our home page to register

Active shooter Neutralization with Darren Levine, Seminar description:
Active shooter scenarios can take place at virtually any location and with little or no warning. Active shooting incidents have recently occurred at public schools, college campuses, places of worship, movie theaters, markets, malls and government buildings. Private businesses have had active shooters gain access to restricted areas with the specific intent to kill and maim targeted individuals inside.
The two-day format provides the proper amount of time necessary to address this subject from tactical, operational and psychological perspectives.
In this extraordinary learning opportunity, participants will be trained first to defend against the weapons used in these attacks; and ultimately, how to excel during the real-life drills that they will experience during the last 90 minutes of the seminar. Everything will be put to the test when they experience first hand the drills created to replicate real life active shooter incidents
LESSON PLAN: Foundational Krav Maga techniques to defend against an assailant who is armed with a handgun, shotgun or assault rifle. Foundational does not mean "basic". All handgun and rifle techniques will be taught fresh; however, they will be covered with an emphasis on raising the skill level of participants specifically for this "active shooter" seminar.
Advanced Krav Maga techniques to defend against an assailant who is actively targeting victims within an environment, utilizing a handgun, shotgun or assault rifle. Here, the training involves much more dynamic threat based incidents, like defending a third party from harm, defending while under the stress of physical attacks and while under extreme emotional distress, surviving if taken as a hostage, and defending when the attacker is on the move.
Survival strategies, like fleeing safely from the zone of danger and how to successfully barricade themselves from the attacker will be addressed.
A thorough review of key points of the defensive techniques will be reviewed during the lecture. How to maintain the necessary mindset to actually confront and launch an attack on the an active shooter will also covered.
This lecture will lay out the ground rules for the training drill portion of the seminar—how to treat the model attackers, how to work as a team and key safety points will be emphasized.
THE DRILL: Participants will come face to face with being caught in the horror of an active shooter incident. They will have the option of hiding from the attacker(s). In other instances, they will go find themselves in a "kill or be killed" position where they will have to confront and destroy the assailant(s).
Special lighting and sound effects will be employed to heighten the stress levels of the participants. Instructors will monitor the drills to ensure that although the drills are realistic, students and instructors, as well as the model attackers survive unscathed.
Click events at the top of our home page to register. Cost $150.00 for both days